How can we help you?
Click here to Register on DataMynt.com or email support@datamynt.com requesting onboarding
Email wallet details and amount from authorized user to support@datamynt.com or direct on platform input third party wallet to send.
Simply fund your Data Mynt wallet.
Via Debit card from your DataMynt.com wallet or to initiate a Bank transfer email support@datamynt.com.
Data Mynt is not a bank. Data Mynt is a financial partner offering businesses opportunities to grow.
What's the difference between a Data Mynt Global Business Wallet and a Business Savings Account from a bank?
While your bank hypothecates your funds for a number of risky propositions, Data Mynt facilitates 'staking' of funds.

Some blockchain protocols allow participants to earn additional cryptocurrency by contributing to the network. These rewards can be earned in many different ways including staking, inflation, savings rates, etc. Data Mynt wants businesses to be able to benefit from these protocols. Data Mynt will facilitate participation in these networks and pass on the rewards to eligible businesses who have opted into this feature.

Data Mynt supports the growth of modern, global businesses with global financial solutions.


We offer a fixed 5% APY
No monthly fees
No minimum balance required
Immediate settlement, payments and liquidity management
Control over your payroll
Meanwhile, business savings accounts offered by legacy banks:
Up to 10 business days for international wire transfers
$16 average fee to receive international wire transfers*
$49 average fee to send international wire transfers*
APY ranging from 0.10% to 0.60%**
*Source
**Source
Where does the APY come from?
Staking and removing financial middlemen.
Staking is the process of actively participating in transaction validation (similar to mining) on a proof-of-stake (PoS) blockchain. On these blockchains, anyone with a minimum-required balance of a specific cryptocurrency can validate transactions and earn Staking rewards or yield.
When the minimum balance is met, a node deposits that amount of cryptocurrency into the network as a stake (similar to a security deposit).
The size of a stake is directly proportional to the chances of that node being chosen to forge the next block.
If the node successfully creates a block, the validator receives a reward, similar to how a miner is rewarded in proof-of-work chains.
Validators lose part of their stake if they double-sign or attempt to attack the network.
Assets such as Algorand (ALGO) earn rewards via inflation, or community rewards. With inflation, new tokens are added to the network at a rate determined by the protocol, and those tokens are then distributed to holders as rewards.
How does earning yield with Data Mynt work?
Some protocols offer asset holders the ability to earn rewards via Proof of Stake, which means that you're able to earn rewards just for holding a minimum balance. Coinbase helps connect eligible customers to those platforms to earn rewards from those protocols. Depending on the asset, you may be required to accept specific terms or opt in to staking.

Please keep in mind:

You will retain full ownership of your staked assets. In the event of a slashing incident involving staked ETH2, Data Mynt may or may not replace your assets—depending on the cause of the slashing. Learn more about the slashing policy for ETH2.

For some assets with lockups at the protocol level, we may withhold a small amount of that crypto to assure that all Data Mynt customers have liquidity and can cash out their stablecoin assets as needed.

We take a commission on all rewards received, and the return rate for our customers reflects this commission and the actual amount of your crypto that was staked.
Who is the team behind Data Mynt?
From Nigeria to Mexico City, our team at Data Mynt is truly diverse group of global citizens. We are experts in tech, financial services, marketing, and design and have an authentic global presence. Based out of Oakland, Ca., our CTO resides in India and our Head of Growth Marketing is in China. The whole team values our diversity as well as the expansiveness of our youthful exuberance and veteran know-how. See About Us and our LinkedIn.
How can I deposit funds into my Data Mynt Global Business Wallet?
Currently, Data Mynt deposits are handled through Moonpay, a trusted partner leader in digital assets payments worldwide. (We'll also be adding Banxa in a few weeks)

Here's a step by step guide on how to deposit funds into your Data Mynt Global Business Wallet with Moonpay:
Log in at Data Mynt App, add the amount you want to deposit into the deposit box, and click continue

You'll be asked for a verification code sent to your mail address. Enter the code and click continue.
For the next step, you'll need to fill a form with your basic information. Fill the form and click continue

Next, you'll be asked to enter your billing address in order to process the deposit.

Depending on your country's regulation you could be asked to verify your phone number in order to continue with the process.

Next, you'll need to verify your identity. This process consists of only 4 to 5 steps and is optimized to approve your verification almost instantly after the requirements are sent.
The first step consists of selecting the type of document you'll upload in order to verify your identity and the country of issuance.

The final process of identity verification needs to be completed on your phone. In order to do this you have two options: scan the QR provided or receive a link via text message. Select your preferred method and continue on your phone.

Upload the required photos of the document you've selected and take a selfie to complete the verification process. If these steps are done right, you will receive the approval almost immediately.

Last but not least, add your payment method and confirm your deposit.
What is the minimum balance required for a Data Mynt Business Wallet?
There is no minimum balance required to have a Data Mynt Business Wallet.
If I have a problem with a deposit or withdrawal, what should I do?
Contact us immediately at support@datamynt.com to resolve the issue.
What are the deposit fees?
No deposit fees.
What are the withdrawal fees?
No withdrawal fees.
What States are not yet supported by Data Mynt?
Hawaii, New York, Rhode Island.
How long do I have to leave the funds in my Data Mynt Business Wallet?
You can withdraw your money whenever you want.
Are Data Mynt Business Wallets covered by the FDIC?
Data Mynt Wallets are not covered by the Federal Deposit Insurance Corporation.
What Stablecoins are supported?
Our platform currently supports the most trusted stablecoin in the world, USDC.
Are there iOS and Android Apps available?
Our iOS and Android apps are currently in development and we're planning to have them available before the end of 2021.

Nevertheless, until our mobile apps are ready, you can add the Data Mynt app shortcut to your mobile device home screen directly from your phone browser. Here's the step-by-step guide:

Safari Browser (iOS)
Navigate to the Data Mynt app from your browser.
Tap the square icon with an arrow pointing out of it at the bottom of your screen.

Scroll down and tap "Add to Home Screen".
Accept the suggested name or enter a custom one.
Tap "Add" & save the shortcut to the home screen.
Chrome Browser (Android)
Navigate to the Data Mynt app from your Chrome browser.
Tap the menu icon represented by 3 dots in the upper right corner of the browser app.
Tap "Add to Home Screen".
Enter a name for the shortcut or use the default one provided by Chrome.
Tap "Add" & save the shortcut to the home screen.
Does Data Mynt offer 2FA (Two-Factor Authentication)?
Yes! To enable 2FA on your account you need to go to your profile settings by clicking on your name at the top right corner of the page and selecting "profile." You then will be redirected to your user panel. (Or just use this link).

There, select "enable/disable two-factor authentication" after that you'll be asked to scan a QR with an authenticator app that will give the code you need to enter on Data Mynt to enable 2FA.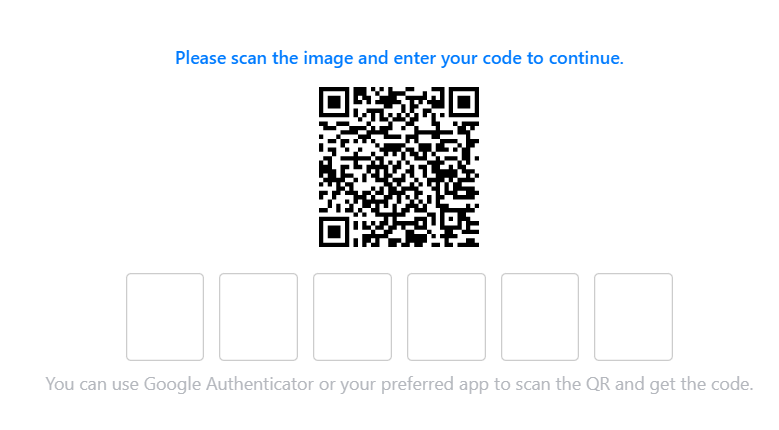 If you don't have an authenticator app you can download Google Authenticator (Android/iOS), Authy (Android/iOS), or Microsoft Authenticator (Android/iOS).
Can I change the email address for my account?
Yes! Go to your profile settings by clicking on your name at the top right corner of the page and selecting "profile" and you'll be redirected to your user panel or just use this link. There, select "Change email address" and follow the instructions.
What if I have Performance Issues in the app?
If you find any performance issues in our platform and/or have any suggestions, please share them with us at support@datamynt.com.
Yes! We're actively looking for talented people who want to join us in building the future of financial services. Take a look at our open positions here: https://angel.co/company/defi4all/jobs.